Lorne Gunter recently vented his spleen about the CBC, and the National Post blowhard is clearly feeling a little threatened by the beleaguered national broadcaster.
"The CBC will never be able to exorcize its left-wing missionary zeal – for global warming, for Islam, for big government, Barack Obama, multiculturalism, public health care, human rights commissions and so on. And it could never survive on private donations or ad revenues. So the only thing to do with Mother Corp is to pull down its office buildings and stations and pour salt in their foundations."
Besides the other perceived sins of zeal for Islam, Obama and public health care, Gunter has the gall to call for the abolition of our seventy-three year old national network due to their comparatively impeccable coverage of climate science.
I am flummoxed by my inability to describe just how dishonest and absurd Gunter's argument is. Bear with me as I struggle to scale this seemingly insurmountable peak.
Desmog Blog readers know well how we feel about the monotonously inaccurate coverage by the National Post about our scientific understanding of climate change. I struggled to itemize all the factual errors in one single article by Gunter and could not do the subject justice in under 800 words.
On the suggestion of a Desmog Blog reader, I happily nominate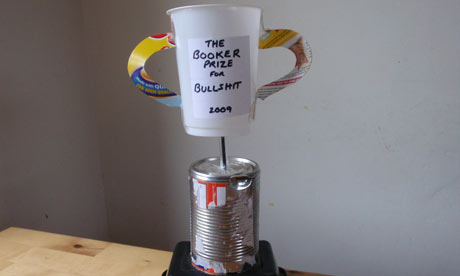 d Mr. Gunter for the Christopher Booker Prize for Bullshit Reportage of Climate Science, sponsored by George Monbiot and the Guardian. Godspeed Mr. Gunter – I am rooting for you.
His employer, the National Post felt it important to send reporters to the climate deniers conference in New York, sponsored by the hilariously unethical Heartland Institute. In contrast, they neglected to send correspondents to either the UN Climate conference in Poznan Poland, or the recent gathering of 2.500 of world's leading climate scientists in Denmark.
I could go on but you get the point. I make no claim of being a brilliant researcher, but I must say unearthing the abundant errors in the work of Mr. Gunter and other staffers at the Post has been like shooting fish in a barrel with a RPG.
Now why would that be? Professional journalists are typically superb at research, fact checking and correctly citing sources – assuming they want to. In deference to their obvious skills as media veterans, one can only ask the pregnant question: are they instead willfully misleading their readers?